WE'RE BACK
It feels like we haven't seen you in forever.
We've missed you.
The Dolphin is now open 7 days a week from midday serving our quality, provenance-driven modern Italo-Australian food with a wine list to match.
To reserve a table, click to the Book online button below,
or just walk on in!
CELEBRATE FATHER'S DAY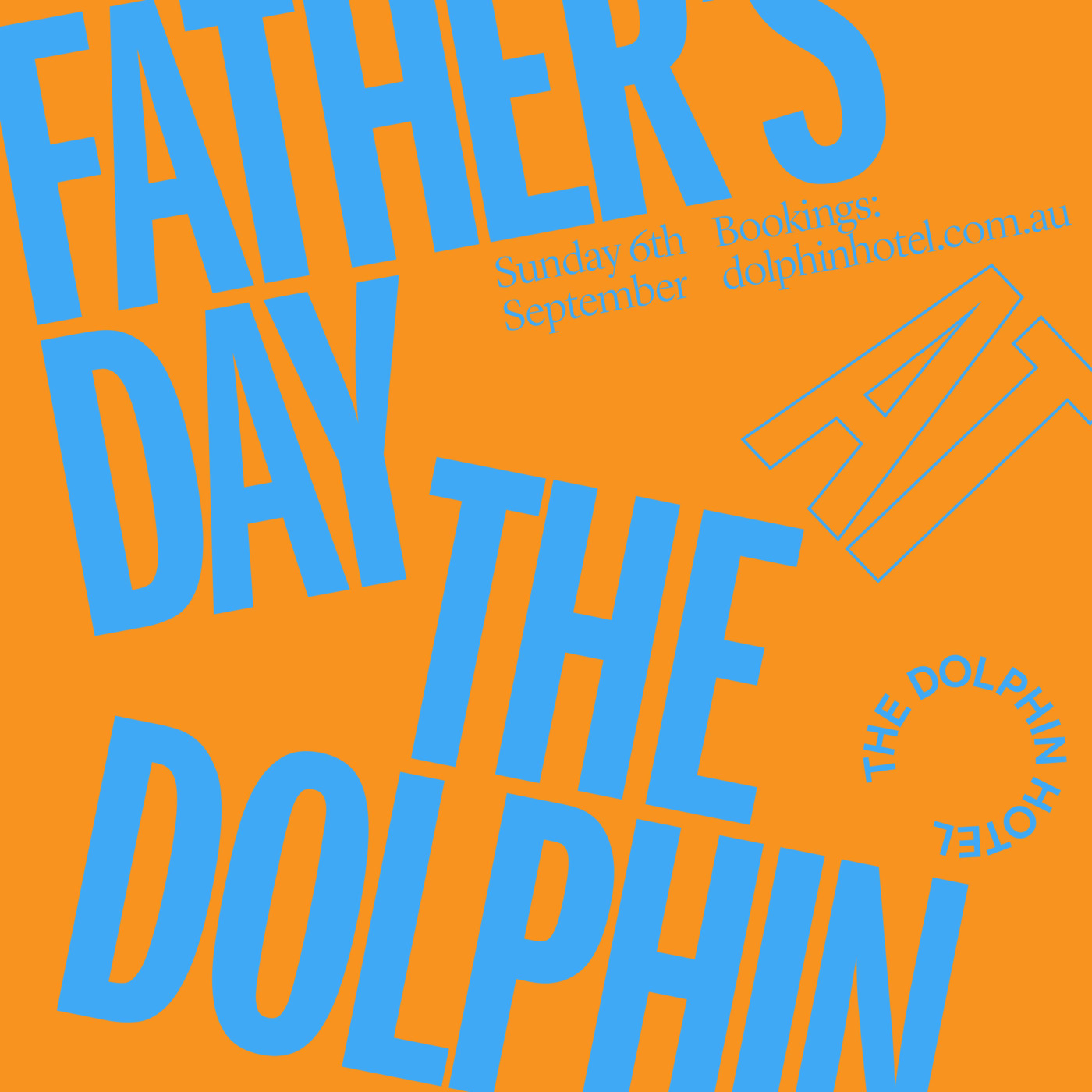 Your Safety
We have a Covid 19 Safety Plan and we are committed to keeping you safe.
Trading Hours 
Monday-Saturday 12pm-12am
Sunday 12pm-10pm
"Food-To-Go" 
Takeaway Mon-Sun from Midday
+FOOD TO GO
ALL THE HITS. TO GO.
With a takeaway menu including an executive edit of all your favourite Dolphin Italo pastas, pizzas, along with burgers and sides like Calamari St Andrea, Linguine Prawns & XO, you can also select from our salumi cabinet produced by the renowned Victor Churchill.
"ONE OF THE VERY NICEST THINGS ABOUT LIFE IS THE WAY WE MUST REGULARLY STOP WHATEVER IT IS WE ARE DOING AND DEVOTE OUR ATTENTION TO EATING."
LUCIANO PAVAROTTI
+Wine
BANGER AFTER BANGER AFTER BANGER