Public Bar
Mon-Sat from 1130am to midnight
Sun 1130am-10pm

Dining Room
Lunch Fri-Sun from 12pm to 3pm
Dinner Mon-Sun from 530pm
Wine Room
Mon-Thurs from 5pm
Fri-Sun from 12pm all day dining

Bottleshop
Mon-Sat from 11.30am to 11pm
Sun from 11.30am to 10pm
All inquiries please contact ua.mo1529637882c.let1529637882ohnih1529637882plod@1529637882ofni1529637882
Liquor Act 2007 – It is against the law to sell or supply alcohol to, or to obtain alcohol on behalf of, a person under the age of 18 years
Regarded for decades as a Surry Hills institution synonymous with good times, The Dolphin Hotel  features three distinct spaces, a Dining Room, Wine Room and a Public Bar with an open-air terrace.
A simple philosophy behind the project, authored by George Livissianis, [Apollo, Cho Cho San, Billy Kwong], is a pop-up approach of re-use and re-adaptive design principles. If the elements have integrity they are preserved, if they can be stripped back to raw they are stripped and if they aren't suitable, they're wrapped in a Christo inspired installation process. The spaces are punctuated with artistic highlights by friend and 'artist in residence', Beni and sculptor / installation artist, Tracey Deep.
Executive Chef Monty Koludrovic is focused on quality, provenance-driven modern Italo- Australian food. He leads a team that includes Daniel Medcalf [Icebergs Dining Room and Bar] as Head Chef.
James Hird [2015 Sommelier of the Year] has joined Terzini's team as the wine director at The Dolphin Hotel, Icebergs Dining Room and Bar and Da Orazio. Hird is sourcing producer focused wine and beers for the three spaces at The Dolphin Hotel as well as leading the agenda in the Wine Room.
Lenny Opai [Icebergs Dining Room and Bar/ Bayswater Brasserie] delivers the spirit /cocktail direction, drinks that explore everything from built classics, unique pre-batched cocktails and quality local spirits.
Terzini references his time at the Melbourne Wine Room and specifically its extensive wine list. Terzini: "Along with a handful of other pubs, Melbourne Wine Room was really instrumental in changing the food and beverage culture at the time. We hope The Dolphin Hotel will be the same."

WORLD CUP GAMES
AT THE DOLPHIN
JAZZ + WINE

Every Sunday afternoon feat. Dolphin All-Stars.
Proper Sandwiches are back!
ARTIST IN RESIDENCE: BENI

Click here for more info
We're proud to announce Kali (Picnic) as our Musical Director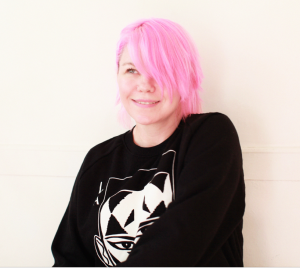 Signup
Signup for occasional emails and specials.

Dolphin News
Young Gun of Wine
We're in their Top 50 Wineslingers.
Delicious.
Craving Tiramisu? These are the country's best.
Good Food
The Sydney pubs set to heat up summer
Good Food
Liquor lords: Sydney's 20 best bars of 2017
Broadsheet
Where to Drink Natural Wine
Delicious
Dolphin takes lunch crowd with proper sandwiches
Good Food
Sydney's Best Pizza Restaurants
Timeout
The Best Bars in Sydney
Broadsheet
Making a Case for Chilled Red Wine
Melbourne Food and Wine Festival
James Hird's Top Five Natural Bubbles
AHA Awards Winners
Best Innovative Wine List – The Wine Room
AGDA Design Awards
M35 awarded AGDA Judges Choice Award + Distinction for the Dolphin Hotel Branding
Best New Pub 2016
Concrete Playground
Broadsheet
Sydney Pubs: Everything old is new again
habitusliving
The Dolphin Hotel: A Contemporary Dining Installation
The Daily Telegraph
Top 50 Restaurants in Sydney
The Australian
Winner 2016 Hottest Wine Program – The Wine Room
GoodFood article
See what the good people of goodfood have to say about The Dolphin