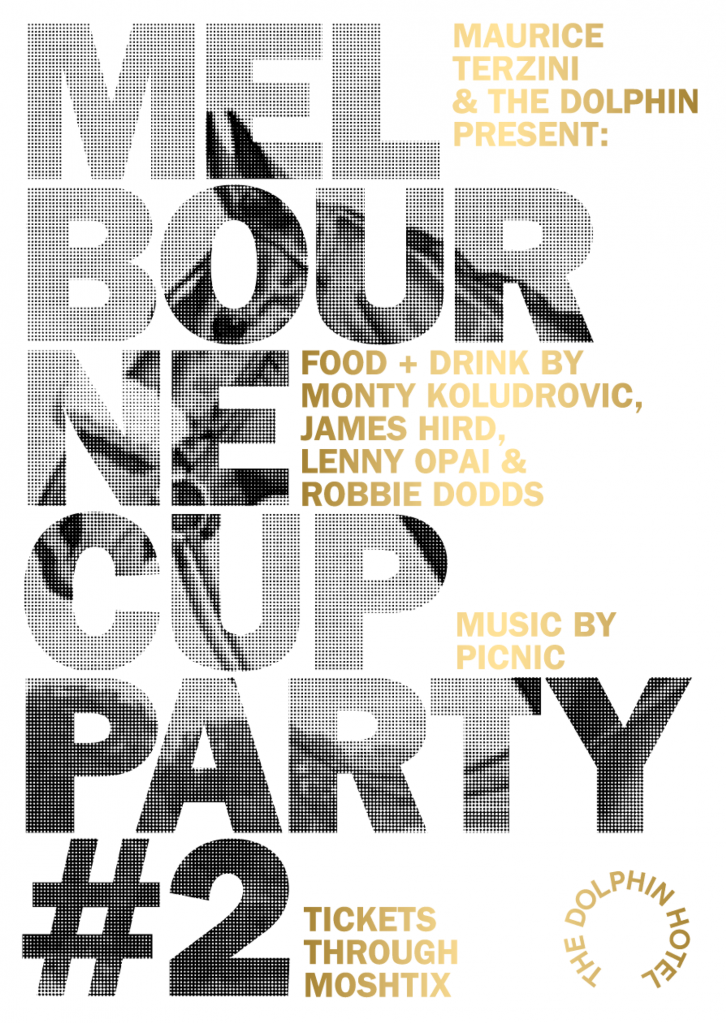 Dolphin Melbourne Cup Party – Tuesday Nov. 7
4 HOURS OF UNLIMITED FOOD + COCKTAILS
+ DRINKS = PARTY #2
Melbourne Cup Party No.2 at the Dolphin. 

Join us at the Dolphin Hotel for the racing event of the calendar with a full venue party to celebrate the race that stops the nation. Now in its second year, Maurice Terzini & The Dolphin once again present you Melbourne Cup with a Party featuring Food + Drink + Music.
The all-inclusive tickets will include a menu of snacks & plates by Monty Koludrovic, highlighting the very best of the Dining Room, Wine Room and Public Bar kitchens. On the menu will be favourites such as the Pizza al Taglio, Porchetta Panini and LP's Olive Mortadella with Olive Fritti. The Drinks program will feature all the hits from the Wine Room and Public Bar selected by James Hird and mixed drinks crafted by Lenny Opai and Robbie Dodds, including heroes such as the Delfino GnT and Screwdriver. Music will be from 11.30 am until late, programmed by Picnic:
Join us.
For information & enquiries ua.mo1537683565c.let1537683565ohnih1537683565plod@1537683565stnev1537683565e1537683565 or 02 9331 4800

FREE-FLOWING MIXED DRINKS, COCKTAILS, BEER, WINE AND SOFT DRINKS.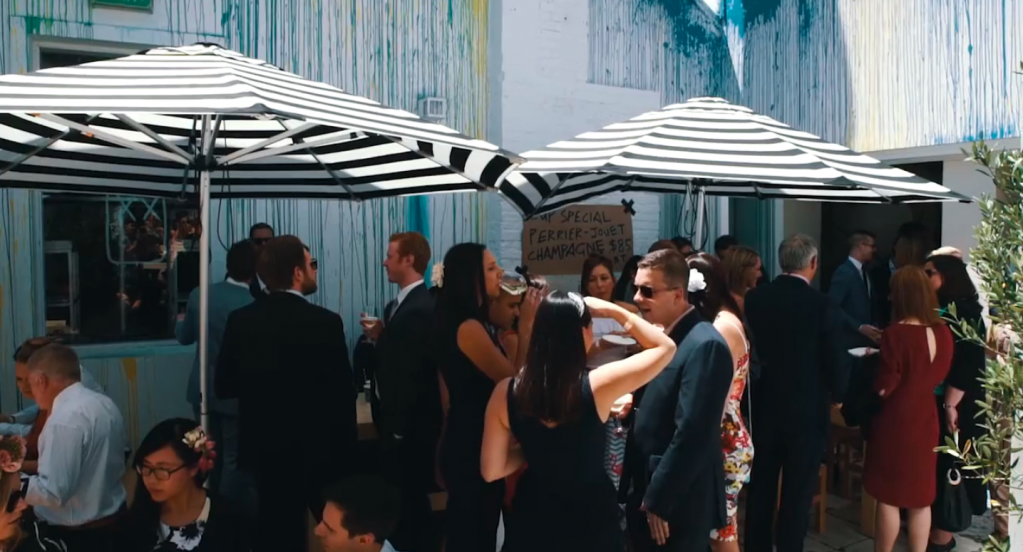 FOOD FEATURING FAVOURITES FROM THE WINE ROOM, DINING ROOM AND PUBLIC BAR KITCHENS
MUSIC BY PICNIC TOURING & EVENTS
ARIANE
CASSETTE
ADI TOOHEY
KALI